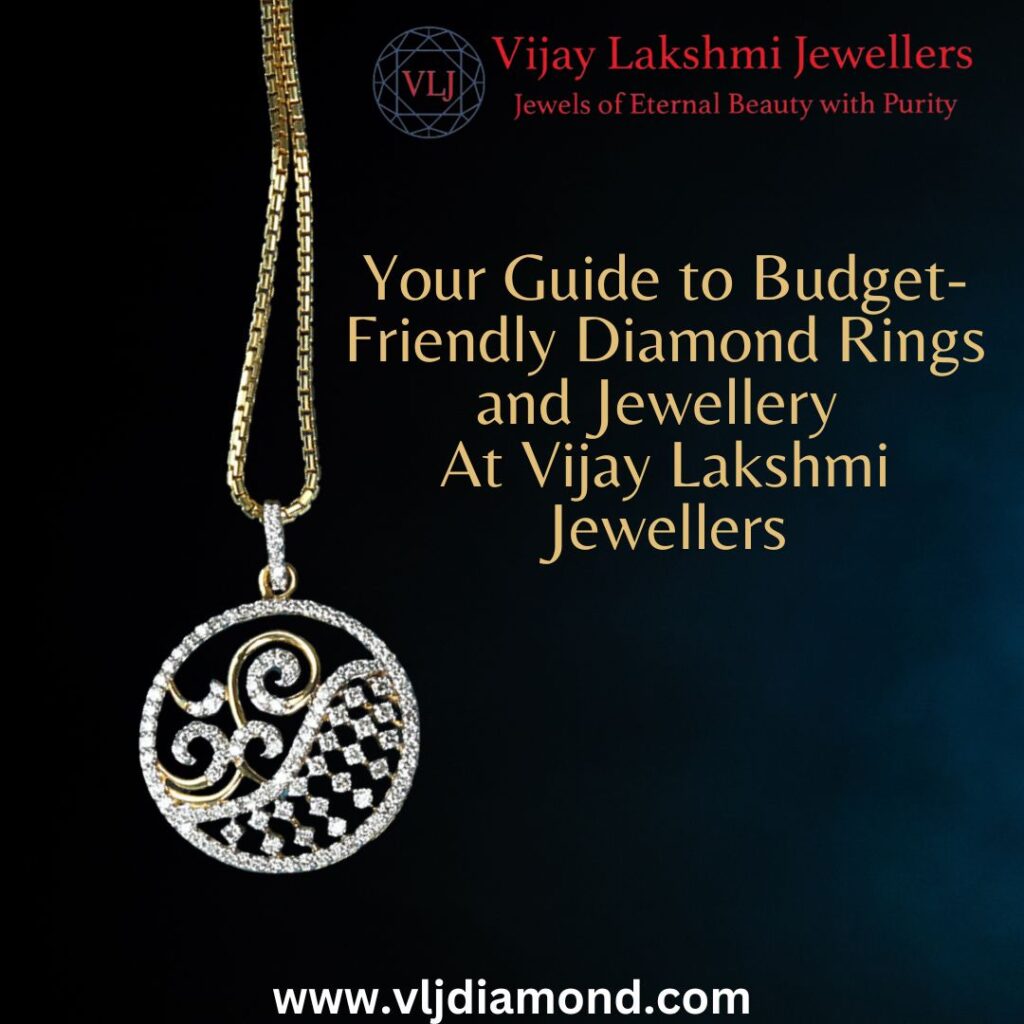 Welcome to Vijay Lakshmi Jewellers, your premier destination for exceptional diamond jewellery that complements your style without straining your wallet. Diamonds, the epitome of luxury and beauty, can captivate hearts and elevate any ensemble. At Vijay Lakshmi Jewellers, exquisite diamond jewellery shouldn't come at a hefty price. Our exquisite collection features a range of stunning options that cater to all your jewellery desires. From elegant diamond rings under 15K to stylish office wear, we have something to match every occasion and budget. We're here to make luxury affordable.
We deliver jewellery both online and offline. We aim to provide the latest designs of diamond jewellery to all women in India at affordable prices, keeping in mind the trends and changing lifestyles.
A Touch of Elegance: Diamond Rings Under 15k: Who is to say that maintaining a tight budget requires sacrificing quality? A testament to the fact that beauty can be affordably priced is our selection of diamond rings under 15K. Our curated collection provides various solutions that enable you to adorn your fingers with exceptional brilliance without going overboard, whether you're seeking a traditional solitaire or a contemporary halo design.
Diamond Rings Under 20K with Captivating Brilliance: We remain committed to affordability for diamond rings by offering a variety of under 20K rings. These items have been carefully chosen so that you may enjoy the glitz of diamonds without the financial strain. Everybody may discover their ideal piece of elegance in our collection, which features everything from basic bands to elaborate patterns.
Elegant Professionalism: Diamond Ring for the Office: With our gorgeous office-wear diamond rings, you may elevate your professional wardrobe. These rings enhance your professional appearance by adding a touch of class. They are created to radiate professionalism and sophistication. Make a bold and elegant statement with your jewellery.
Everyday Radiance: Diamond Earrings for Everyday Wear: Why save the brilliance of diamonds for only rare occasions? We have a range of diamond stud earrings for individuals who value better things in life, even in their daily routines. These earrings give a bit of glitz that improves your inherent appeal, whether going to the office, going on a casual outing, or attending a social function.
Timeless Charm: Yellow Gold Diamond Ring: Discover the timeless allure of yellow gold combined with the brilliance of diamonds. Our yellow-gold diamond ringsexude warmth and elegance, making them ideal for everyday wear and special occasions. Let the harmony of gold and diamonds adorn your fingers.
Vijay Lakshmi Jewellers creates affordably elegant pieces.
Every jewellery item has a history and emotional significance, which Vijay Lakshmi Jewellers knows. We are dedicated to producing reasonably priced items that reflect your taste and are comfortably within your means. Each piece is expertly made by our artisans, who take great care to accentuate the diamonds' brilliance.
Final Talk, Vijay Lakshmi Jewellers welcomes you to explore our curated collection of diamond jewellery that caters to your desires and budget. Whether you're seeking a diamond ring under 15K, an office wear masterpiece, or a daily wear diamond earringstreasure, our range has something for everyone. Revel in the brilliance of diamonds and the elegance of yellow gold, all while staying within your financial means. Elevate your style with Vijay Lakshmi Jewellers – where affordable elegance meets exceptional craftsmanship. Vijay Lakshmi Jewellers offers exquisite diamond jewellery at a reasonable price. You may find out more about us by going to www.vljdiamond.com.